Elementor, the most popular drag-and-drop page builder for WordPress, announced some exciting news for their users.  They shared their plans for releasing the beta version of Elementor Cloud, an upcoming WordPress website hosting service for creating your Elementor website from scratch.
Website Hosting With Elementor Cloud: What To Expect?
As you may already know, drag-and-drop page builders like Elementor have revolutionized the web design community by  empowering anyusers to create stunning websites without coding. 
With Elementor, creating a fully functional website on WordPress no longer requires spending much on hiring professional web designers, or wasting hours on coding.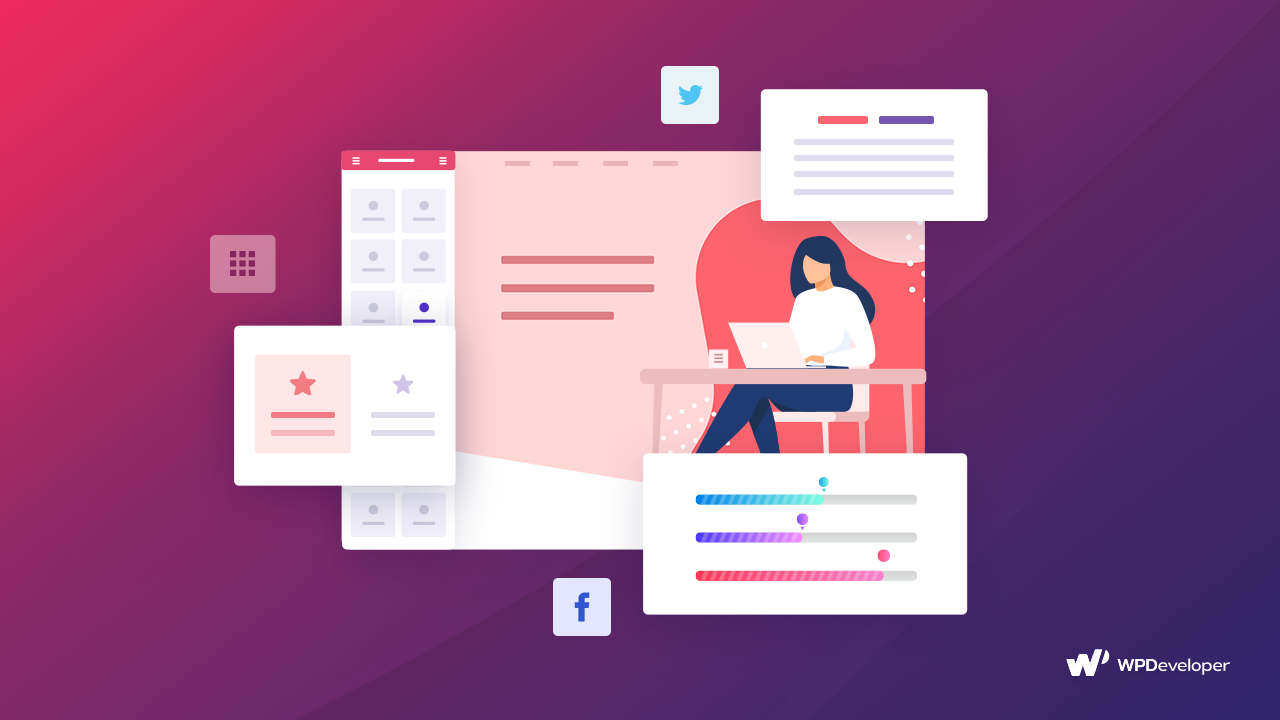 With the introduction of Elementor Cloud, you can go a step further and streamline your website design process.
Previously, if you wanted to create a website with Elementor, you first needed to get your own domain and hosting provider, install a WordPress theme, and then you would have to install the Elementor page builder to start creating websites without coding.
With Elementor Cloud, this whole process will be streamlined. In addition to getting access to a secured website hosting service, you will also get a WordPress website that comes pre-installed with Elementor, Elementor Pro, and Hello Theme to start creating your website quickly and easily.
This way, the entire process of site creation is made faster and easier than ever
NOTE:
Elementor Cloud is not released yet but you can join on wait list to learn more about it.
Get Access To A Secured, And Fully Hosted WordPress Website
At the moment, Elementor Cloud will be providing website hosting services for WordPress with 20GB storage and 50GB bandwidth. The hosting server will be able to handle up to 25000 monthly visits. It is yet to be known whether Elementor Cloud will offer any premium plans for unlimited storage and bandwidth or even a higher number of monthly visits as it is still in the beta phase. 
Easily Connect Your Domain To Elementor Cloud
Getting your own website domain is one of the first and most important steps of creating your own website. With Elementor Cloud website hosting service, you have the option to purchase and connect your domain to your Cloud site easily for free.
Focus On Enhanced Site Creation With Elementor Pro & Hello Theme
Since Elementor Cloud will handle all the day-to-day maintenance tasks, you can focus your attention on creating stunning web pages with Elementor page builder. All WordPress websites that are hosted on Elementor Cloud will come pre-installed with Elementor, Elementor Pro, and Hello Theme. This way, you can get started with building your dream website with 90+ free and premium elements.
SSL Certificate Enabled For Websites Hosted With Elementor Cloud
Having a secured website is definitely important for anyone. This is where SSL certificates come in. When you have an SSL certificate enabled, your website URL will be encrypted to protect it from cyber-attacks. With Elementor Cloud website hosting service, you will get an SSL certificate enabled to ensure the highest security. 
Site Lock Feature For Viewing Your Website During Development
Elementor Cloud comes with a site lock feature that will allow you to view your website even when it is under construction. This way, you can see the changes being made to your website and have it published when you feel it is ready to be made live.
Daily Backup And Premium Support For Troubleshooting Problems
In addition to the above, Elementor Cloud will create backups of your website every 24 hours in case you need to quickly recover a previous version. You will also have access to premium support to troubleshoot any issues.
Seamless Compatibility With Major WordPress Plugins
Finally, it's important to note that Elementor Cloud will be compatible with several major WordPress plugins, including WooCommerce, LearnDash, Yoast, and much more. This gives you more freedom and control over how you want to create and run your WordPress website.
So far, that's all we know about Elementor Cloud. As it is still in its beta phase, the team behind Elementor is giving exclusive access to Elementor Cloud to a limited number of users. If you want to be one of the firsts to find out what Elementor Cloud has to offer, make sure to join the waiting list here.
For more news and updates, subscribe to our blog or join our friendly Facebook Community.